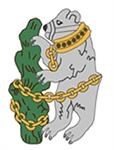 March Bears are looking for further sponsors for the 2018-2019 season.

We have secured a main sponsors for the kit in Revision Recruitment, as well as a generous donation from a former player, but we are keen to use the shirts as a way to raise funds for new training kit for the squad.

With the Bears now operating at Eastern Counties 1 level, your company will be advertised across the Cambridgeshire region, as far south as Saffron Walden and Shelford, and into Newmarket and Cambridge. The expectation is that we will also look to secure friendly fixtures into Norfolk, Lincolnshire and Northamptonshire, giving this kit the widest exposure it has ever seen. 

We will also feature your business on our website (with a live 'click through' and social media outlets - Facebook, Instagram and Twitter.

If you are interested in being represented on our kit, please contact Kris Feaviour.