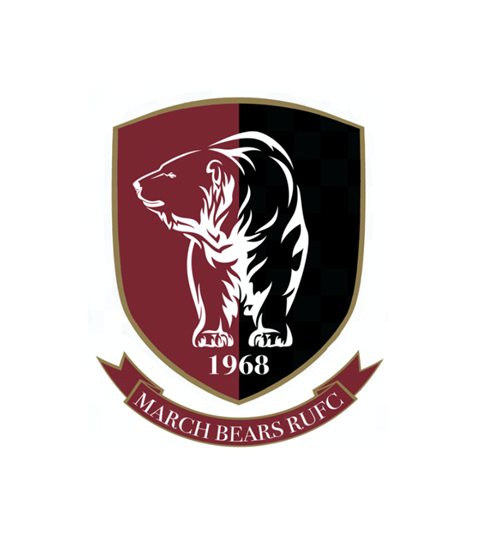 🎊 We are proud to announce our new March Bears crest as a part of our continued re-development of March Bears RUFC 🎊
We would like to thank Emma Feaviour (Hello Harriet Photography) for her design work which enabled us to bring our new crest to completion.
Many considerations have been made in this design by our committee to try and incorporate the heritage of our club alongside bring the club up to date as a part of our new and professional approach. Our previous crest originated from the Hereward School where most of the founder members of our club went to school in 1968. This crest was a tribute to Hereward the Wake the famous Fenland hero, who overcame a polar bear in single combat.
The new design implements the shield shape and banner design of the Hereward crest with the contemporary polar bear depiction and club colours to harmonise old and new.